Stay Awhile Coffee is roasted in our hometown of Northbridge, Massachusetts, and comes with hometown simplicity, quality and freshness at the heart of every roast. A cup that tags along at ball games, weekend errands and family gatherings at the kitchen table. Enjoy a cup, stay awhile.
Thank You For Stopping By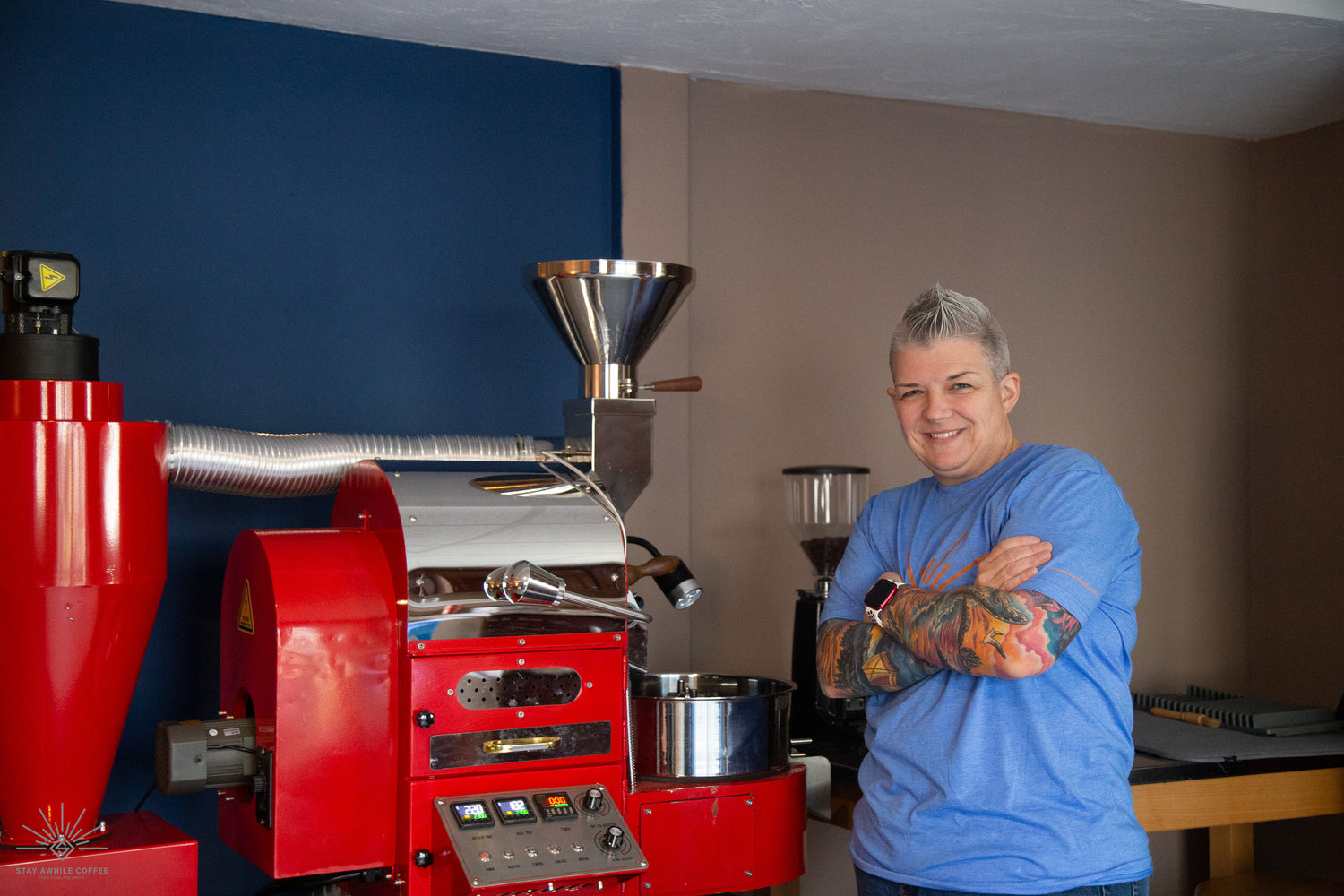 Roasted from the Heart
This. This...right here...is our Head Roaster's favorite place. Chris loves mixing some science, creativity and whole lot of love to produce delicious batches of roasted coffee beans. It is a space to create, to innovate and to stay awhile.
Roasted with Integrity
Stay Awhile beans are roasted to order and hand packed in fully recyclable packaging. The green beans are carefully researched and sourced by companies that work to maximize farmer prosperity while ensuring environmental and social integrity.
A Quick Peek into Stay Awhile...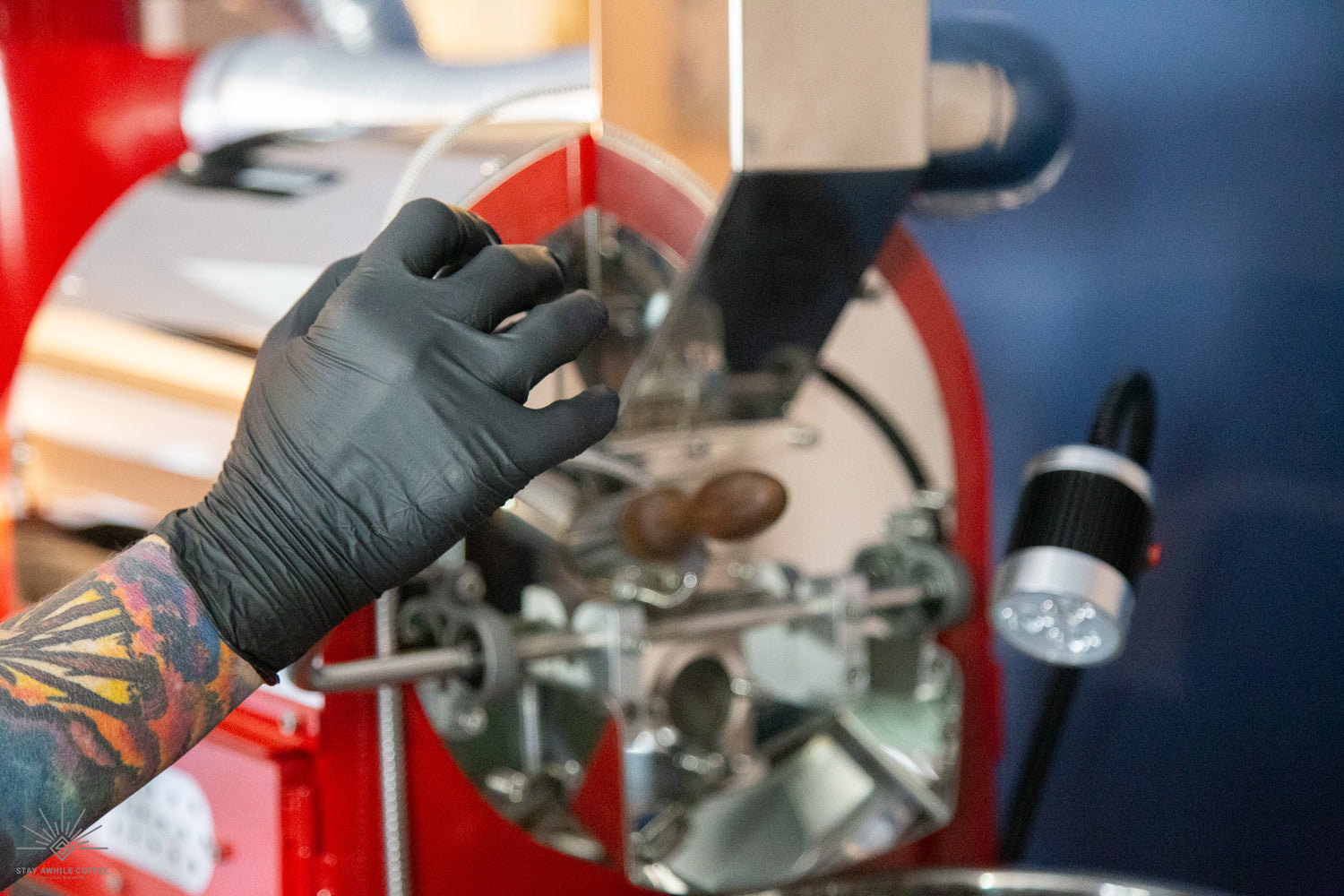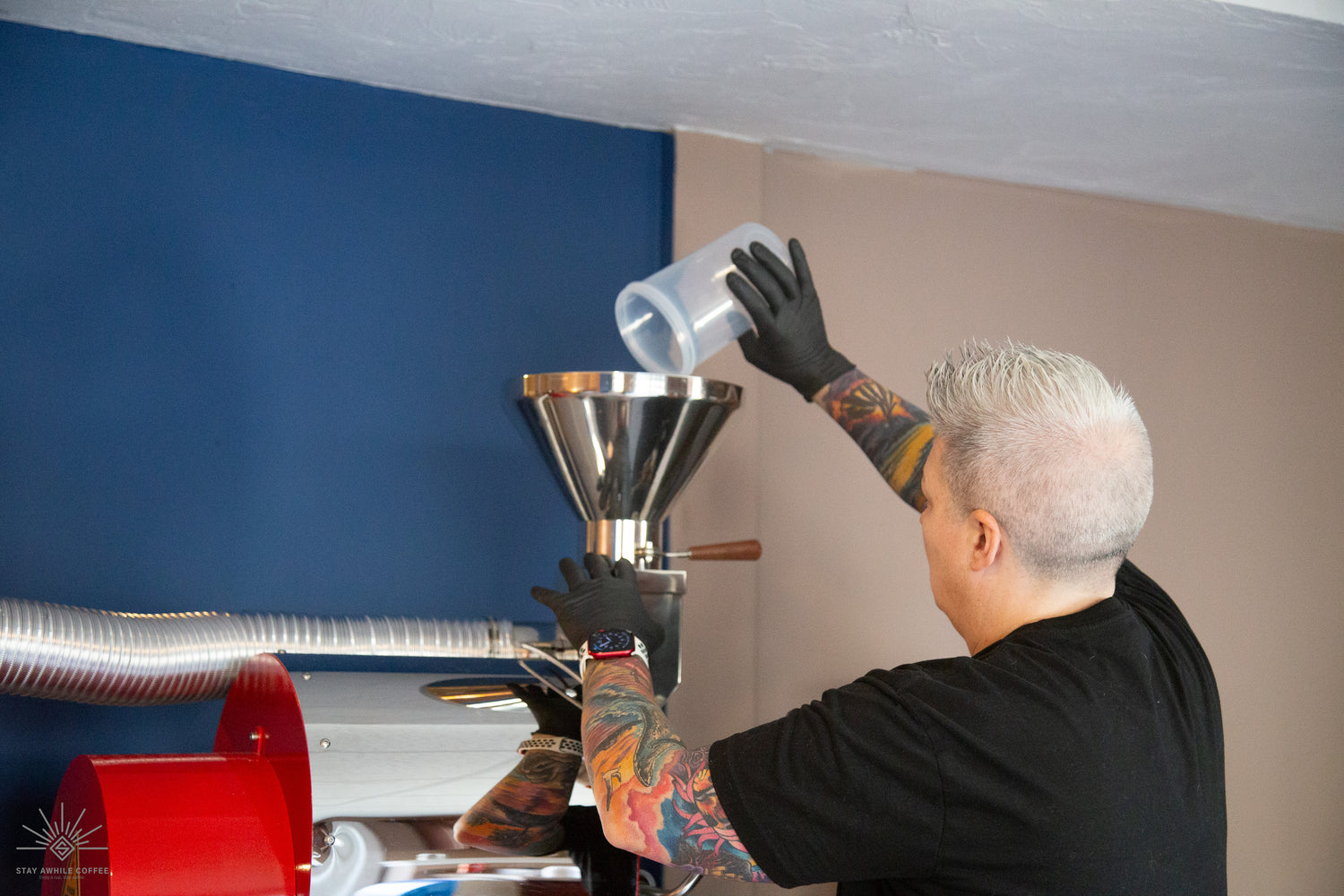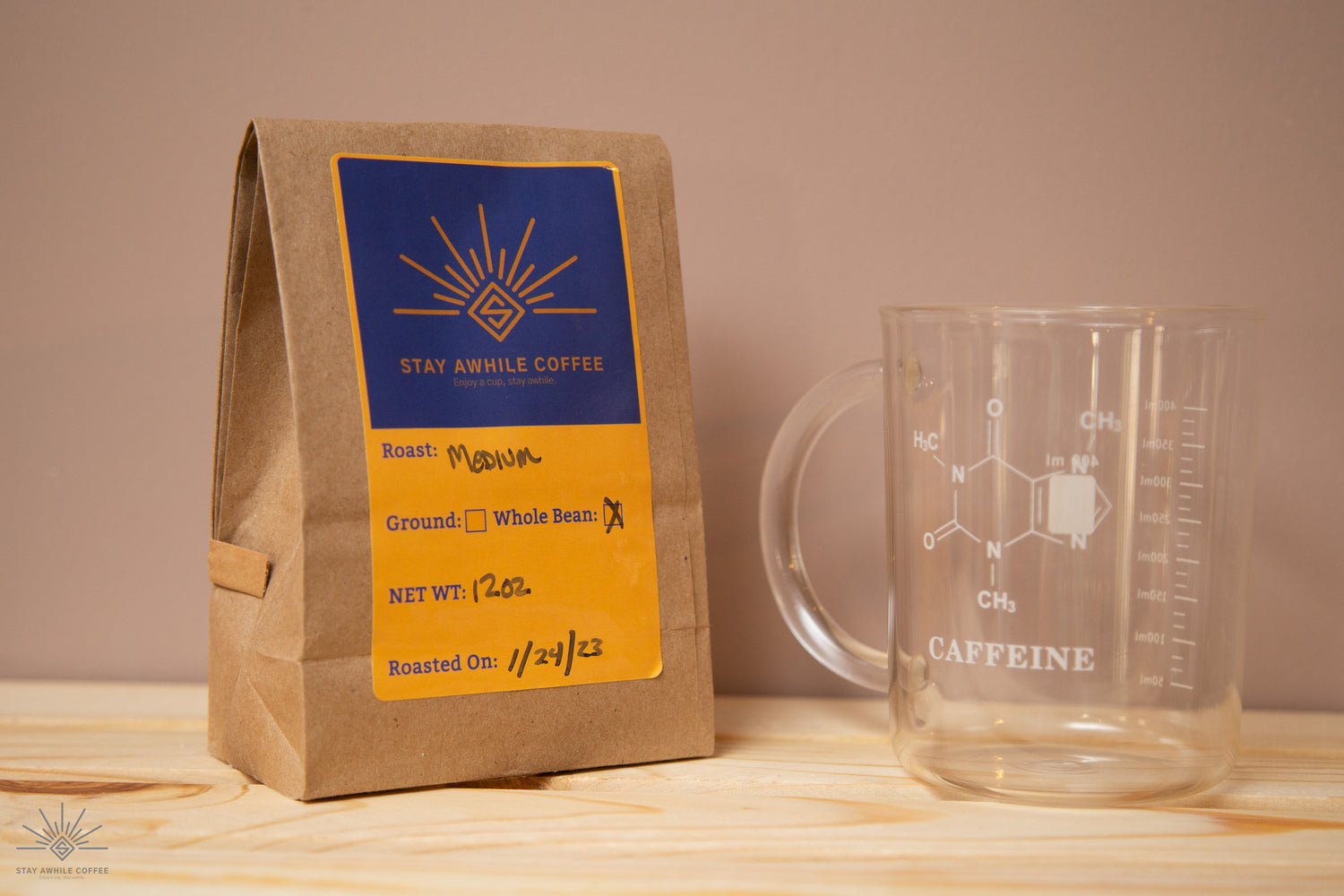 Certifications

ServSafe®
Food Handler

ServSafe®

Allergen Awareness